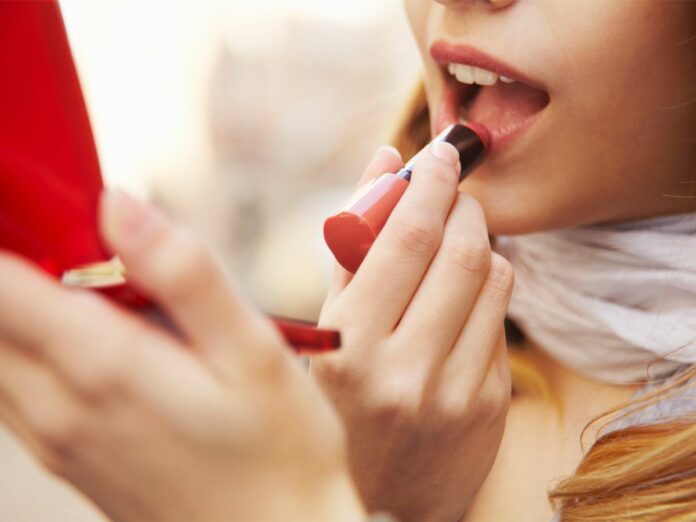 If you ask anyone to point out their most dehydrated body part this winter, they're sure to tell you their lips. The lips are especially vulnerable.
Lipstick is one of those things that can entirely change your look with just a quick swipe. It can easily light up your face, balance out your look and draw attention to you. One of the most essential qualities of this must-have beauty product is that it actually feels adequate on your lips.
Regardless of how great the lipstick looks on, if it dries out your lips, or you have to constantly reapply it, you deserve better! Take a look at some of these moisturizing lipsticks that are highly recommended for feeling as good as they look!!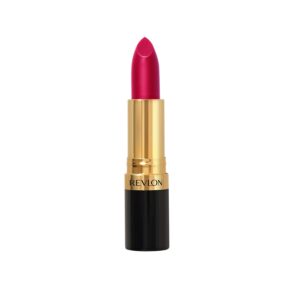 At under 10$, the Revlon Super Lustrous Moisturizing Lipstick is not only perfect for your budget but also what you need to induce a satin yet fantastic look. While moisturizing your lip with the power of vitamin E and avocado oil, your lip won't be weighed down, thanks to its lightweight. Unlike other lipsticks, this lipstick promises to be non-caking upon wearing. And besides, the lipstick comes in different trendy shades starting from nude, pink to coral, and brown.
The lipstick is completed with microfine pigments, so you can count on a brilliant finish when you wear it. Interestingly, the lipstick is free of harsh chemicals that cause the lip to chap or become flaky while moisturizing. At 0.15 fluid ounces, the lipstick is large enough to sustain you for a long without losing its efficacy. And besides this moisturizing lipstick, you can also choose from cream, pearl, sheer, and matte finish. Get some beauty balm to make your lips really stand out.
Key features:
Lightweight
Available in four finishes
Infused with Vitamin E and avocado oil
---
The lipstick is very easy to apply, in fact, its highly pigmented color glide very well on the lips, thereby enhancing even and smooth distribution. Plus, the lipstick comes in different trendy shades like nude, pink, red, and plum that will blend well with your skin tone. Just apply the lipstick at the center of your upper lip and glide across your entire bottom lip, with this, your dry lip will become moisturized without any hassles.
Key features:
Infused with Shea butter
Comes in several shades
High pigmented color
---
The cool thing about this lipstick is the ability to stay on the lip for up to 8 hours without fading out even when used under intense rainy conditions, thanks to its waterproof nature. Despite its waterproof nature, it is made without paraben, mineral oil, or any harsh chemicals that damage your skin cell. And the fact that it is dermatologist-tested makes it safe to use than any other lipstick.
Plus, the lipstick comes in different colors, and its soft creamy texture will leave you with that paradise feeling wherever, and whenever you used it. So, unravel the princess in you with the Eternal Paradise Lipstick. For more beauty products check out our guide on the foot cream for dry and cracked feet.
Key features:
Available in several shades
Dermatologist tested
Waterproof and long-lasting
---
This lipstick combines different moisturizing ingredients, starting from Beeswax, Moringa Oil, Raspberry to Seed Oil and Vitamin E to leave your lip soft and supple for up to 8 hours without any hitch. Without phthalates, paraben, synthetic fragrance, or any toxic chemicals, the lipstick will leave feeling creamy and refreshing. Besides, the blush basin shade with warm and reddish-pink hue will blend well with your skin tone, and thus leaving you with your desired satin look.
Plus, the lipstick comes handy, with just a 0.12 fluid ounce tube. And it is available in several shades, so the choice is yours to choose the one that will perfectly suit your goal. Unlike equals, it is long-wearing, just apply it appropriately and you will be awe with the glossy and gloomy appearance you will be left with.
Key features:
Available in several cool shades
Long-wearing and lasting hydration
Harsh chemicals free
---
Although the lipstick is not waterproof, it is smudge-proof; this means that it won't come off easily when applied. Also despite the presence of fragrance in it, it doesn't irritate the skin while moisturizing and the scent is scintillating enough to put a sexy and happy smile on your face. Also, the pink minx color with satin and velvety texture will leave you glossy yet mature than before. Just apply it directly to your lip and glide with your two lips to prevent uneven color distribution.
Key features:
Long-lasting
Nourishes and moisturizes the body
Velvety and satin texture
---
Meanwhile, the lipstick is enriched with shea butter and fruit extracts, which makes it the ideal candidate for moisturizing your dry lip. You can also get shea butter hand cream to keep them nice and smooth!
Owing to its balm-like nature, it glides on smoothly and it is very easy to apply. Plus, the lipstick is available in several cool shades that will give you that shimmery or sheer look in the nick of time. The lipstick is dermatologically tested against any harmful chemicals that aggravate your dry lip or cause your lip to chap and flaky. Even though it is just 0.011 fluid ounces, just a single application will condition and as well keep your lip hydrated all day without any hassles.
Key features:
Available in 16 shades
Dermatological tested
No sharpener required
---
Unlike other lipstick, the lipstick is equipped with SPF 25, so your lip is well protected from intense and scorching sun rays, so you can display your beautiful lip all day without any hassles. Plus, the lipstick is lightweight, this means that it won't weigh you down upon wearing. And the fact that it is dermatologically tested against paraben and some other harsh chemicals make it safer to use than any conventional lip moisturizer.
Key features:
Dermatologist tested
Paraben-free and lightweight
SPF 25 rating
---
Owing to its waterproof nature, it doesn't come off the lip easily even when worn on a mild and drizzled winter day. While moisturizing the lip, it also promises to repair chapped lips without any hitch. With its grapefruit color, your lip will be left with a friendly yet sexy appearance. Plus, the lipstick is suitable for all skin tones and it is made without toxic chemicals that may damage your skin cells. So what more? Head on and get the STQANON Moisturising Lipstick!
Key features:
Hormone-free
Multifunctional
Waterproof
---
The lipsticks are waterproof; this makes them more long-lasting when worn than any ordinary lipstick.
Interestingly, each lipstick comes in different shades, that is – red, pink, and peach. Even though their shades are distinct, they are finished with a creamy texture with a nude look that will leave your lip smooth, soft, and sexier than ever before. Plus, the lipsticks are lightweight, so you won't feel burdened when you wear them. So with the CCbeauty Moisturizing Finish Lipsticks, everything is set for you to look gorgeous all day.
Key features:
Repair lip lines
Enriched with beeswax and vitamin E
Comes in three colors
---
The lipstick also boasts of nourishing and conditioning your lip while hydrating them, thanks to its grape seed oil. Unlike other lipsticks with grape seed oil, it doesn't feel greasy, so you won't feel like washing it off upon wearing it. With its peachy shade, you can count on a vibrant satin finish without weighing you down. And if you want something different from peachy, there are other shades like a wild rose, orange punchy, and much more.
Key features:
Dermatologist tested
Paraben-free and lightweight
SPF 25 rating
---
Closing Thoughts
Due to its ability to enhance beauty, lipstick is what practically all ladies love to have in their cosmetics regimen. The lipstick does not only leave the lip with a matte finish, but it also moisturizes the lip. Moisturizing lipsticks hydrate the lips to prevent drying and chapping.
Although they are not long-lasting as matte lipstick, you can improve their longevity on your lip by prepping your lip with an exfoliating lip scrub before applying them.