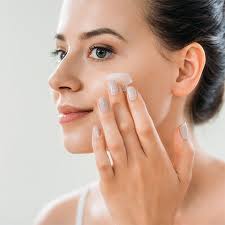 Applying makeup requires you to know your skin type and the product that fits perfectly for it. Our skin reacts differently, and paying attention to our skin is a healthy routine. There are different types of skin. We have dry, oily, sensitive, and combination skin.
Combination skin is a mixture of both oily and dry skin. Typical combination skin has varied textures at different parts of the face like the T zone, chin, nose, and forehead. Having combination skin can be hereditary and can be caused by your skincare routine. You should always use products that are not harsh to maintain on your skin.
Makeup primer is used as the base for foundation and general face makeup that allows the makeup to stay long and last long. All primers are for external use and should not be applied to damaged skin. More so, primers should be kept away from the eyes. In case it irritates the eyes, it should be rinsed with plenty of water or stop use to see the doctor.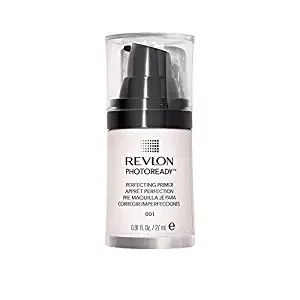 Your makeup story will take a great shift when you apply the Revlon Photoready Perfecting Primer. The primer works to smoothen your face and the skin before you apply the foundation. It is made of botanical extract that helps the skin to be moisturized, well-hydrated, and prepared for the application of other products.
If you are looking for a product that keeps the skin refreshed, Revlon Photoready Perfecting Primer is the product. It does not react to any sensitive skin and does not irritate the skin. It blends perfectly with the skin, nourishes it, and brings out beauty in you.
To apply, place a few drops in your palms and rub them, allow them to stay for a while, then you can apply your foundation. The primer is lightweight. It also has high-definition technology-infused. As a result, not only does the product help you to maintain flawless skin, but it also ensures your comfort. It is talc and paraben-free and works for all kinds of skin, including combination skin. Clean your teeth easily with the best electric toothbrushes.
Key features:
Oil-free, fragrance-free, and talc-free.
Suitable for all skin types
Incorporates high-definition filter technology.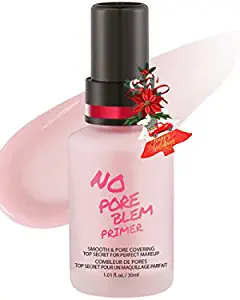 The idea behind the formulation of TOUCH IN SOL No Pore Blem Primer is brilliant. The primer covers big pores and leaves skin flawless and glowing. It is perfect for your no-makeup day and an ideal base for your foundation when you decide to do makeup. Its lightweight formula offers seamless coverage for uneven complexion, pores, and wrinkles.
It is infused with Green tea extract that protects and energizes the skin. The TOUCH IN SOL No Pore Blem Primer acts as a primer for color-true tones, and it lasts long. A unique feature of it is that it adapts to all skin types, and it is the infused soluble collagen that helps to moisturize the skin and improve skin elasticity. For the best results, it is good to use a moisturizer before the primer to make it last longer. For the most popular men's products see our guide on the best beard trimmers.
Key features:
Pink coating and microfiber primer
Light and silky texture
Covers wrinkles and pores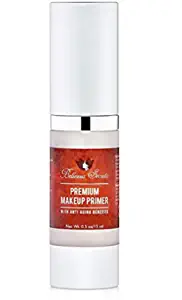 Bellezza Secreto Premium Foundation Makeup Primer is a premium makeup primer that leaves your skin radiant, smooth and flawless. It hides fine lines, reduces redness, and minimizes the pores. It is made with ingredients that are FDA approved and organic. It is infused with minerals and vitamins such as vitamins A, C, and E.
Using the Bellezza Secreto Premium Foundation Makeup Primer makes you younger with its anti-aging components that cover wrinkles and prevent them. The mixture is free from parabens, and it is suitable for all types of skin, including sensitive and combination skin. It moisturizes and softens the skin without clogging the pores or causing acne. It sustains other makeup products like foundation and makes it last for like 12 hours. You can also get the waterproof version without any fear of it washing off. Get whiter and brighter teeth with the best teeth whitening kits.
Key features:
All-day-long makeup primer
Safe for combination skin and other skin types
Chemical-free and FDA approved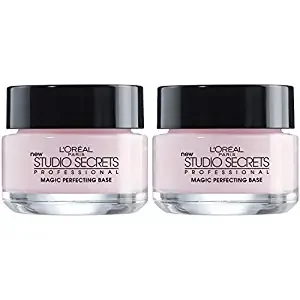 It is no good experience having to retouch your makeup regularly or redo it because of the breakouts. The L'Oreal Paris Magic Perfecting Base Face Primer will make you fresh throughout the day. To look great, you can apply minimally to avoid too much that can cause clogging or face coating.
L'Oreal Paris Magic Perfecting Base Face Primer is made with high-quality ingredients that hide the pores on the face. It blends well with its silky nature to minimize the fine lines on the skin. The lightweight primer formula glides through and gives a flawless matte finish. It is tested by dermatologists and is very safe for the skin. It is suitable for all kinds of skin. It is long-lasting, and all imperfection vanishes immediately after application. You can apply a small amount to your fingertip and apply it in a circular way for evenness.
Key features:
It reduces pore
Suitable for all skin types
It is silky and lightweight
Using the DHC Velvet Skin Coat Primer is the best treat you can give yourself before starting your makeup routine. It is just 0.5 oz. but it performs wonders beyond imagination. It can be applied before adding a foundation and can be applied alone to have a flawless natural look. It is a mixture of different safe ingredients such as Cyclopentasiloxane, dimethicone, cross polymers, olive oil, and silica. It is a professional makeup primer that can be used on both the hands, neck, and face.
After applying, your skin becomes soft, and you have an improved look than your plain face. It minimizes the pore, blemishes, and fine lines on the face. Even if you have an excessively oily face part than the dry part, it controls the oil. You don't need it to get dry before you apply your foundation. You are in for an all-day fresh look with the DHC primer.
Key features:
It absorbs excess oil
Gives the skin a smooth appearance
It is available for all skin tones
Can be used on the hand and neck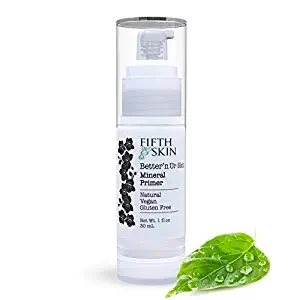 Using the Better'n Skin Foundation Mineral Primer is like using a magic wand that instantly transforms your face even before you start your routine. The skin2spirit organic primer is 100% natural and vegan. It is made with botanicals such as Aloe Vera, jojoba oil, leaf extracts, thyme, fruit oil, cinnamon bark extract, and so on. These botanicals hydrate your skin and prepare it for makeup application. The primer allows your makeup products, whether it is dry or liquid, and supports them to last through the day.
It is lightweight and non-greasy, making it suitable for all skin types. It is a perfect base for all skin and any type of foundation. The formula mix is purely organic and infused with beneficial antioxidants that nourish the skin and promote glow. It reduces redness and PH balance and controls blotting by absorbing excess oil and sweat. The 1 0z. the bottle lasts long because you only need one pump per application.
Key features:
100% Natural and organic
Perfect for oily and dry skin
Reduces redness
Non-greasy and Non-comedogenic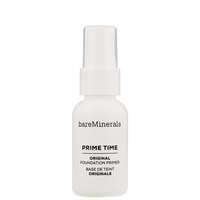 The bareMinerals Original Prime Time Foundation Primer is a recognized and sterling mineral foundation. It is an effective face primer that is suitable for all forms of face makeup and skin types. Its formula excludes skin irritants, fragrances, oil, or preservatives. And it's non-sticky as it glides on like silk. It is mixed to help smoothen out your complexion before you apply the foundation.
Using the bareMinerals Original Prime Time Foundation Primer keeps you fresh and elegant at all times. It helps to fight and control excess oil, rough patches, and enlarged pores on the face to brighten the face and make it radiant. It has plant extracts and antioxidants that keep the skin healthy.
Key features:
Combats rough patches and, uneven texture on the face
Last long and prevents breakouts
It nourishes the skin with its plant extracts, antioxidants, and Vitamins C and E
Free of chemicals, irritants, and preservatives.
The Ageless Face Makeup Prime was specially formulated with you in mind. It cleans and covers all blemishes and freckles 100%. The experience of using Eclipse Ageless Face Makeup Primer is different from others. You remain beautiful and confident in your look. This prepping primer formula is a soft fluid that nourishes your skin with its healthy ingredients. While it maintains natural skin moisture, it protects the skin from dirt and bacteria. There is no visible wrinkle with this primer. It can stay up to 12 hours without any retouching and is very healthy. It is vegan-friendly, chemical-free, and cruelty-free. The hydra tech formula moisturizes the skin and protects it from common infections like eczema, acne, dermatitis, rosacea, and melisma skin complications.
Key features:
Silky not greasy
Hydra-tech balancing to slow aging
No harmful chemical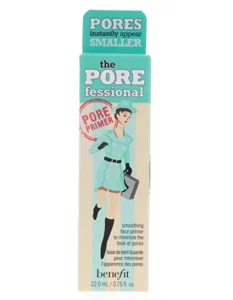 The Benefit Cosmetics POREfessional Pro Balm Face Primer makes the skin look smooth. It is a silky and lightweight balm. It can be applied under the foundation, alone, or over makeup. It is translucent and has no-oil formula complements.
The Benefit Cosmetics POREfessional Pro Balm Face Primer is suitable for all skin tones and helps makeup stay long. It contains a Vitamin E derivative that usually protects the skin. To use under makeup, you will apply it to lightly moisturize and clean skin. It is good for you to pat well on problem areas and blend with your fingertips.
Key features:
Minimizes the appearance of fine lines and pores for smooth skin
Silky and lightweight
Contains a vitamin E derivative that protects the skin
Compliments all skin tones and is suitable for all types of skin
The Lauder primer adds the glow you want to your complexion. There is nothing like feeling less confident when you wear this premium primer. It contains soft reflection optics that filters and reduces pores to cover all imperfections. It is infused with healthy vitamins like vitamin E and other extracts like rice bran, and shea butter for balanced hydration. It is suitable for all kinds of skin and leaves an evenly toned finish after use. It brightens your look and keeps you refreshed all day.
Key features:
Formulated with Vitamin E
Perfect for all skin types from normal to combination skin
The even-tone effect after application
Closing Thoughts
Primers serve as a secret solution to hide all your skin pores, and dark spots and give wide coverage to your foundation on the skin. In some cases, the primers can also hide your dark circles and wrinkles. Using a primer before preparing the foundation the base for makeup is an important step of the makeup routine.
The main advantage of using this magical beauty product is that it keeps your on for a very long time without taking extra effort for the touchup. The primers are very light on the skin and make your skin very smooth in texture. Also, these handpicked primers are a perfect fit for all skin tones and types, especially for those with combination skins.