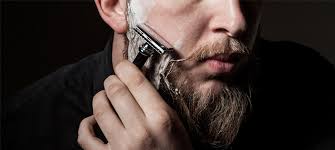 After deciding what safety razor is most suitable for you, the subsequent step is to pair it with a double edge razor blade of your selection. And yes, there is a host to choose from!
These blades are very effective when you want to completely shave hair from the smaller part of the body, most especially the facial hair. They can also be used to shave hair from the larger part of the body, but this is not as effective as the smaller part.
While they may all guarantee a clean and smooth shave, there are a few, but essential differences between the execution of each brand. The focus of this article is to help you discover 10 of the most premium double-edged blades to buy for your safety razor. Read on to find out more!
Quality is the mantra of Wilkinson Sword 5WLKNSN Double Edge Razor Blade. This blade is made from high-end state-of-the-art technologies which make it distinct and classy among equals. To start with, it combines the efficacy of different materials to enhance smooth and high-precision cutting. Unlike many stainless-steel razor blades, this blade features a triple-edge coating for additional sharpness and also to prevent unexpected damage as a result of rusting and other environmental factors.
Besides, this German-made blade gives you a comfortable shave and you won't take so much time mastering it even if you are a beginner at shaving. The only disappointing thing about the Wilkinson 5WLKNSN is that it only comes with 5 pieces per pack but there is no doubt, it is one of the standard double-edge razor blades you will love to have in your grooming kit.
Key features:
Triple edge coating
Corrosion-resistant
Compatible with DE razors

With Astra Platinum Astra01 Double Edge Razor Blades, you get value for your money. It has a sharp edge and it remains one of the highest-quality double-edge razors. It is not too light or too heavy. It is the most amazing introduction to wet shaving that you could have and it feels just right in your hands. So, if you are a beginner, you should consider this double edge blade.
Plus, it features a smaller edge which provides you with the perfect shaving experience with no irritation afterward. Also, the edge is less aggressive. This means that you can use it on any type of skin including sensitive skin. Besides, its stainless steel composition with platinum enables you to use it for a long and as well saves you from unnecessary demand for blades. You can also look at our guides on safety razors if you want more choices.
Key features:
Platinum double edge razor blade
Safe to use
Durable and long-lasting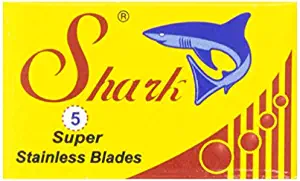 Like a shark's pointy rending sharp teeth, the Shark Shkss Double Edge Razor Blades is as sharp as they come. This blade has vowed to lift you from the damage left by those fickle blades you've used in the past. In this view, it is made of stainless with extra sharpness; this will surely give you one of the most warming shaves ever and it will leave whatever part you shave smoother than it met it. As a wet shaver, you will love this magnificent double edge blade.
Furthermore, this blade is of top-notch quality. The edge coating is excellent and if you want to enjoy this blade for a longer period, be sure to shake the blade dry instead of wet wiping it dry. A shaving experience with this blade is the break you need right now, so why not head on and get yours?
Key features:
Quality Stainless Steel
Smooth and high-precision cutting
Long-lasting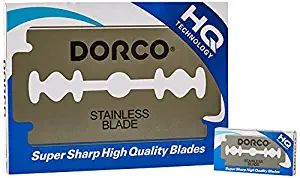 Comes with 100 counts and is also available in several other counts like 200 and 500 counts, the Dorco ST300 Platinum Extra Double Edge Razor Blade is not as sharp as Feather blades and you can go a bit more aggressive when shaving with it. This double-edged blade is meant for all and sundry most especially rookies who are yet to understand the nitty-gritty of shaving.
This blade is made of stainless with platinum coating; this implies that you have a blade with extra sharpness on your hand to deal with unsightly tufts of hair on your face and some other smaller of your body. Unlike other double edge razor blades, the Dorco ST300 Razor Blade is extremely durable and also permits multiple usages per day without going blunt.
"Some blades have lasted me 5 shaves, but others 1 then I throw it out. All in all, this blade gives me more than 5 shaves per day for the same price as these 100 blades''. Said a user!
So, get this blade from Dorco to avoid spending on blades now and then.
Key features:
Quality Stainless Steel
Premium Double Edge Platinum coating
Available in different counts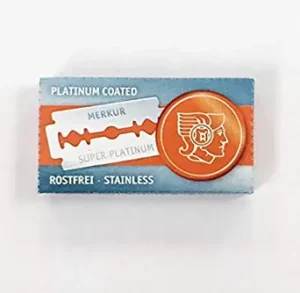 Made in Germany with 10 blades per pack, you have a gem with this blade in your hands. However, the Merkur MK-911 Double Edge Razors is made of sturdy stainless steel. Its edges are coated with platinum, which means you have a sharp and durable blade on your hands to get rid of unsightly tufts of hair on your body. Also, the sharpness of this blade does not prevent it from delivering the smoothest shaves you long to have.
Furthermore, it is a delight for groomers and shavers and it has a blade that does exactly what it should do without irritating the skin. Unlike other double-edge razor blades, this blade boasts to deliver high precision cutting from any skin type without a nick or cut.
So, worry no more about your sensitive skin which usually reacts negatively to shaving. So, don't hesitate to add the Merkur MK-911 to your grooming kit! Keep your lips in good condition and keep them healthy with beauty balm or lip balms for dry lips.
Key features:
Platinum coated edge
High precision cutting
Durable and Precise

From the forges that use Swedish stainless steel comes forth this magnificent hair exterminator, the Derby E1 Extra Double Edge Razor Blade. This blade will give you the motivation to groom yourself properly with a smooth shave resulting from its special polymer coating. The Derby Extra Razor Blade is powerful yet comfortable to use thanks to the ergonomic design.
This blade has a superior sharpness, thanks to the Chromium-Ceramic, Tungsten, and platinum coating. Besides, these exotic metallic coatings synergize to give this double-edge blade its classic appearance with a remarkably long lifespan. Plus, this double edge blade offers a delightful shaving experience and it can be wet use. Therefore, no more additional budget for a wet or dry blade! So, enjoy this double edge razor blade!
Key features:
Can be wet used
Ergonomic design
Extraordinary sharpness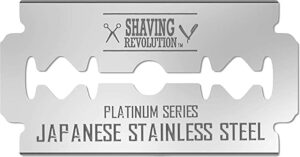 One of the biggest brands in the grooming world is the Shaving Revolution. And you will agree with us that this brand has a very good feedback system that helps them stay on its toes and they have many times prided itself on having a reputation for providing the finest men's grooming material. However, the Shaving Revolution Platinum Series Double Edge Razor Blade is yet another wonderful invention from the Shaving Revolution.
Talking of aesthetics, this razor blade is made with a minimalist design that will enhance colorful grooming. Talk of efficiency; it is made from Japanese steel with a platinum coating. With this, you would have a very strong blade that would last for a very long time before you need to dispose of it. When used with top-quality shaving cream, it will deliver an amazing result without bumps or irritation that often occur after shaving.
Key features:
High-quality precision shave
Platinum coated edge
Minimalist design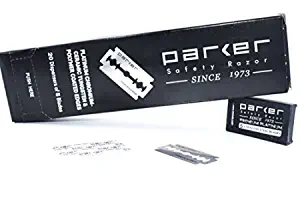 Parker's Double Edge Safety Razor Blade is made from high-quality stainless steel and with a platinum-coated edge coated with platinum, tungsten, and chromium. So, you have a superb blade with unmatchable sharpness that will equally stand the test of time.
With its special polymer coating, you can count on a smooth shave. Plus, this blade beats any traditional razor blades and even professionals have compared it with barbing saloon-grade blades. Therefore, you have a professional-grade blade on your hand to shave and become the cynosure of every eye wherever you find yourself with the Parker's Safety Razor Blade.
This blade is gentle on the skin and you won't hurt yourself while shaving. You would even enjoy using this blade more if you use top-quality shaving cream with it. So, you should get yourself this blade and enjoy high precision shaves that you have always wanted.
Key features:
Delivers high-precision cutting
Tungsten and Chromium coated edge
Long-lasting sharpness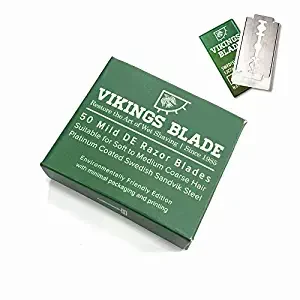 The Vikings Blade Swedish Replacement Razor Blade is the secret to the brave looks of the Vikings. The maker put a lot of work into this blade. Hence, due to its durability, you are in for a long run with these blades.
This razor blade is suitable for folks with sensitive skin, rookies to the art of wet shaving, experienced wet shavers who don't like aggressive blades and prefer sharper blades, and folks with fairly thick rough hair. But if your hair is thicker or coarser than usual, you may not like this blade. And unlike equals, this blade can be used for a maximum of 7 shaves, with each delivering smooth and shining shaves with no cuts or nicks.
Plus, it is made with very sturdy Swedish steel, and to be honest there is nothing messy about the Viking Blade at all. So if you don't like the hairy Viking look, then get this double-edged razor blade.
Key features:
Ideal for non-coarse hair
High-quality Swedish steel
Mild and safe on the skin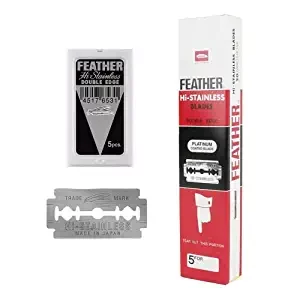 We all know how mischievous razor blades were before the introduction of the Feather RD-100X1 Double Edge Blades about 80 years ago from a renowned Japanese company, Feather. They have notable experience in providing their buyers with top-quality blades and they haven't lost their shine.
Meanwhile, this blade is made from high-end state-of-the-art technologies, and with this, there is no doubt about its efficacy. Besides, its stainless steel composition with platinum coating gives this blade its scintillating sharpness. Therefore, you can use it for more than five times per day to shave every unsightly hair without losing its sharpness.
Also, the stainless steel composition makes this blade sturdy and with this, you can perfectly shave without breakage. The most interesting thing about the Feather RD-100X1 is the design that makes it presentable to a loved one, particularly your boyfriend. So, get this wonderful invention from Feather to prevent a horrible look owing to unsightly beards.
Key features:
Stainless steel with a platinum coating
Minimalist design
Fits all types of double-edge razors
Closing Thoughts
Shaving is a rite that involves products, tools, technique, and mastery to create a clean and smoothly shaven face. The needs of each man differ and are significant. We hope you've enjoyed this guide on the 10 premium double-edged blades for your safety razor on the market.