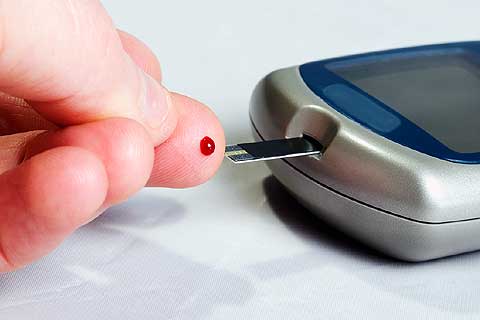 Diabetes is a metabolic disease in medical science known as Diabetes Mellitus. Diabetes is a very common disease and could be very dangerous. It happens when blood sugar increases above the normal level. If a person is having diabetes his/her body stops producing insulin or produces less amount of insulin which is not sufficient to maintain blood sugar. Diabetes is a very common disease these days and here you can learn 10 home remedies to cure diabetes naturally at home.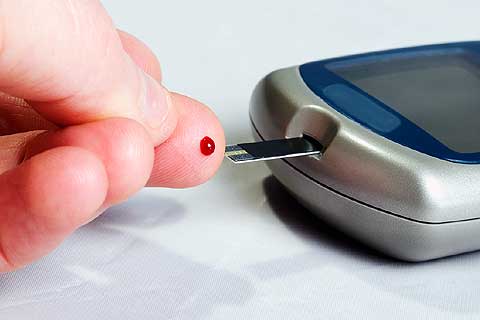 What Are The Different Types Of Diabetes?
There are 3 types of Diabetes:
Diabetes Type 1 – In this Type, the diabetes body stops producing insulin. Most people with this type of diabetes are teenagers or below their 40s. In this type, the patient has to depend on Insulin.
Diabetes Type 2 – This type of diabetes happens when the pancreas produces less amount of insulin or the amount of insulin produced by the pancreas is not used properly. It is a very common type of diabetes. In this type people with diabetes do not depend on Insulin.
Gestational Diabetes – This type of diabetes mostly happens during pregnancy. A woman who has a high blood glucose level increases her chances of having this type of diabetes.
Symptoms of Diabetes
Sudden weight loss.
Feeling thirsty or hungry all the time
Could be a reason for weak eye vision
Increase in blood pressure
Fatigue
11 Useful Home Remedies to Cure Diabetes Type 1 & 2
There is no permanent cure for diabetes but it could be controlled by natural remedies and ayurvedic remedies. Following remedies, one can use to control diabetes.
1. Cinnamon – Cinnamon is a very effective home remedy for type -2 diabetes. It contains a bioactive compound that helps to stimulate insulin activity and maintain blood sugar levels. Try to consume cinnamon within limits. Overuse of cinnamon can damage the liver because coumarin presents in cinnamon are toxic in nature.
Take a half tablespoon of cinnamon and mix it with warm water.
Drink this mixture daily in the morning.
Boil one stick of raw cinnamon in two glasses of water.
Now let it steep for at least twenty minutes.
Drink this home remedy once a day until your diabetes level becomes normal.
2. Drumstick leaves – This natural herb is known as moringa. This natural herb is very famous for improving the immune system and improving your energy level. Drumstick leaves are a very effective home remedy for diabetes.
Extract 1/4th cup of juice from fresh drumstick leaves.
Drink this juice empty stomach in the morning.
You can drink this remedy daily to keep your sugar level in control.
3. Aloe Vera – Aloe vera is a very good natural herb for type-2 diabetes due to its anti-hyperglycemic effects. It helps to reduce your glucose level and also maintains your blood pressure.
Take ½ tablespoon of aloe vera gel, ground bay leaves, and turmeric.
Mix all three ingredients well and consume them before lunch and dinner.
4. Indian Blackberry (Jamun) – It is a very common and effective natural remedy to control blood sugar. Jamun fruit and seeds are full of ellagic acid, hydrolyzable tannins, and anthocyanins which help a diabetic person to Cure Diabetes.
There are many ways to use seeds but one of the easy ways to take seeds is first dry Jamun seeds and make them a powder after grinding.
A diabetic person can take one spoon twice a day.
Jamun is also known as Jambul, Black Plum, jambolan, jamblang, Indian Blackberry.
5. Bitter Gourd – Bitter Ground is a powerful remedy to control diabetes. It helps to control glucose not just in the blood but also in the whole body of a diabetic person.
It's bitter in taste so one can use it as juice and can mix some water to dilute it to decrease its bitterness. It affects most when it has taken on an empty stomach early in the morning.
6. Fenugreek – Fenugreek is a very helpful herbal remedy to maintain the level of blood sugar for a diabetic person. The perfect way to take Fenugreek remedies is to soak fenugreek seeds for a night and take it before having anything.
For a better result drink water which is used to soak fenugreek seeds along with the seeds in the morning. Take fenugreek seeds and drink used water for 2 to 3 months to get a better result. It will also help to bring down the glucose level of a diabetic person.
7. Basil leaves – Basil leaf is also a well-known one of Home remedy to control the sugar of a diabetic person. It is very rich in antioxidants which bring down oxidative stress and help a diabetic person deal with stress. As we all know stress is one of the main reasons to cause Diabetes. One can directly eat basil leaves in the morning empty stomach.
8. Cactus juice – Cactus Juice very helpful natural remedy to Cure Diabetes. Taking cactus juice on a regular basis can decrease the blood glucose of diabetic persons. It also helps to maintain the insulin level of a diabetic person.
9. Neem – The neem tree is highly recognized in the world of herbal remedies to cure many diseases. It can also use to maintain the blood sugar and insulin level of a diabetic person. Taking 5-10 neem leaves daily for 2-3 months empty stomach could bring down insulin requirement by 50% for a diabetic person.
10. Mango – Mango leaf is a very handy Home Remedy to maintain the insulin level of a diabetic person. Get 10-20 leaves of mango and soak it for a night in water then drink water after filtering. Mango leaves can be used as powder. Dry mango leaves and makes them into the powder then have it twice a day for better result.
11. Other tips to Cure Diabetes – Apart from these homemade remedies, a diabetic person should concentrate on a fibre-rich diet. Eat more fruit and natural uncooked food, drink more water, and do physical exercise on a daily basis.
Regular Exercise to Balance Blood Sugar
A daily workout can help to balance diabetes. Exercise reduces glucose levels in sugar which prevents diabetes. The workout can also improve your overall health and prevent many diseases related to blood pressure, heart, etc.
You can do any kind of physical activity which is an effective way to treat blood sugar.
You can perform yoga, aerobics, swimming, gym, or any sports. These physical activities will help you to maintain your weight by improving your metabolism. Jogging or even walking can also help you balance your blood sugar.
Diabetes has become very common these days. Around 400 million people suffer from diabetes in the world and the rise of diabetic patients is very high. According to WHO, the number of diabetic patients will be doubled by 2030.
Diabetes can occur at any age and it can be a very serious health problem. It can be prevented by improving your lifestyle and diet. You can also use natural remedies to cure diabetes to some extent. Leave your comment and suggestion in the comment box.
You can also check: