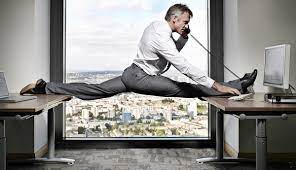 Work-from-home culture has definitely saved us from Covid-19, but do you realize how much laziness and lack of energy it has given us? Now that regular offices came back in force, people are finding it difficult to adjust to it as they are used to this convenient and comfortable working from home. 
But have you ever thought sitting at your work for long hours without any physical activity has so negative effect on your body health and mental stability? The only solution to this is to boost your energy levels and try to stay active during your office hours, be it at home or the office.
There are many ways that can keep you active all day in the office and this only helps your work efficiency and mental calmness as you would not face any workload issues. The most important way is to start exercising, as this keeps your vitals stable and to can stay active all day long. Try to stand up and walk in between the working hours of the office frequently, as this is very significant to exercise your body muscles to prevent you from getting lethargic and sleepy.
Read our article to practice many other effective ways that can help you stay active in the office and solve all your extra-calorie issues.
Walk or Bike: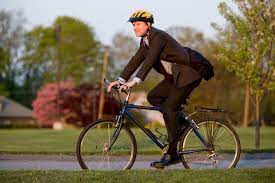 We all have heard a story about someone who's walking or riding a cycle to work. Riding a bicycle and walking to work are excellent methods to start your day with a little exercise. If you live too far and cannot help but take a train or a bus, try getting off one stop earlier than usual and walk the few blocks to your workplace. If you drive to work, then try parking your car at least 1 kilometer away from your office and work the few meters to your office building.
While this may seem strenuous at first, you will soon like the fresh air and will start looking forward to walking to work. If you're unsure about the fastest way to put things into motion, try a few different modes of travel, and decide which options suit you. Remember, no matter what you do, you should try to reach the office at least 5 minutes before your reporting time.
Standing or walking meetings: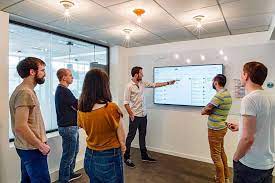 If you are in a meeting with your boss, you could (politely) suggest that it would be better to walk and talk at the same time. However, if there is a presentation going on, this will not be possible. Encouraging people around you to walk or have standing meetings of 15 – 20 minutes will help you and others get off the chair. This will help get the blood circulation and metabolism up again.
Changes in pace and scenery during walking meetings can also help dissipate feelings of anxiety, stress, and tension, and instead, increase productivity and efficiency at work. Moving around and involving everyone also opens pathways for the informal sharing of ideas and solutions.
Wear comfortable clothing:
It is not too difficult to understand why wearing comfortable clothing and footwear is essential. If you were to walk to the office, you would prefer doing so in comfortable footwear rather than in heels and stiff-soled formal shoes. Comfortable clothing also plays an integral part in staying active all day long. If you wore pants or trousers that are too tight and have to sit in your office chair for long hours, you would not be able to concentrate on your work and would be uneasy the entire day.
Similarly, tight and form-fitting clothing should be avoided at work to be able to walk around freely, take coffee breaks, and maybe have a few standing meetings. For women, investing in comfortable, yet formal trousers and flat shoes with blouses would be better than wearing tight dresses that cannot be worn without heels. Men should opt for easy-fit pants and shirts to walk around freely.
Walk to meet people: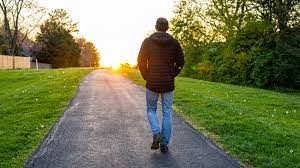 In today's day and age, it is effortless to avoid personally meeting people. One phone call is all it takes to get work done in lesser time. However, this is not good for health.  Walking over to meet your colleague would help you get moving around the office and also improve your relations with your colleagues. Meeting face-to-face also encourages coworkers to meet you at your workplace or desk. This will also be a great way to increase health awareness while boosting teamwork and efficiency.
Stretch often:
Most people forget that just moving around doesn't help. Whether you're sitting, walking, or standing, you must stretch your muscles to get them working again. Stretching every thirty to forty minutes helps get circulation back into your muscles. Regularly stretching while at work help in reducing muscular strains, neck pains, and lower back aches, and helps clear the head.
Since most of the time at the desk is spent in front of a laptop or desktop, it stands to reason that the eyes are getting weary. Regular stretching helps to get away from the computer screen and gives some rest to your eyes. Gently massage them as you rejuvenate them.
Move around for breaks:
Taking regular breaks at work is as important as doing your job efficiently. To move around a lot, you could send your files to the printer farthest away from your desk. Doing this ensures you have to walk to the printer to get your documents and safeguard them until use.
In case you have a coffee or tea break, offer to make a cup for your immediate neighbor. If you must leave the office and go down to the cafeteria or a coffee shop, offer to do it so that you can get some exercise while you are forced to move around.
Taking small breaks, moving around the office, walking or cycling to work, and setting an active office routine are essential to maintain your health. You should also make use of company gyms and use machines that stretch out your limbs, such as a rowing machine or sit-up bench.
Closing Thoughts
Staying active and energetic is a very essential entity of your life, which when ignored, imbalances your physical and mental health. Sitting for work before your computer for long hours without any physical movement of your body makes your body muscles rigid, and you put on some extra calories. Also, exercising and keeping up active energy is very important as this improves our body metabolism and helps us get a peaceful sleep at night.
When you are fresh and active in the office, naturally your energy levels are high and this also improves your working nature at the office. Laziness can be a threat to both your body and mental health. Working out and always being on your toes can eliminate your lazy attitude and helps you to stay active and healthy.
Our article's 6 effective ways will definitely motivate you to manage your lethargy and tiredness by staying active in the office.