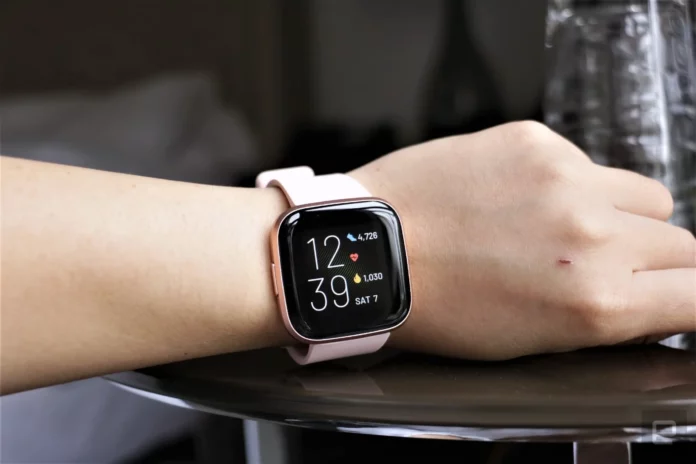 Everybody today wants the perfect value for their money. In the growing area of technology, smartwatches have gained as much momentum as smartphones. Smartwatches are no longer luxury items. With so many options available in the market, smartwatches are now available in budget-friendly possibilities to fit all pockets. Just because they're cheap, does not mean they aren't good. In fact, some of the smartwatches on this list are quite popular and trendy and work as fabulous alternatives to high-end expensive ones.
Most cheap smartwatches today make your life a lot easier with the functionality, efficiency, and features they bring to life. Most smartwatches today can tell the time, help you answer your phone calls with inbuilt microphones, let you see text messages, and WhatsApp Chats, monitor your heart rate and check your daily physical fitness levels. Some also come with water-resistant features for up to half an hour in the water.
How to Select the Perfect Cheap Smartwatch?
There are a few things to consider before making a purchase.
Budget – To be candid, some of the watches we tried were absolutely horrid. Decide on a budget that is at least $60 for you to get a decent quality product. A mid-range smartwatch between $60 to $200 would be a reasonable one with an excellent warranty and after-sales service.
Sync with your smartphone – Always check in advance that your smartwatch will sync with your smartphone. Most smartwatches are companions for your smartphone. Device compatibility is critical when making a purchase.
Interface – Many people complain that the screen of the smartwatch is too small for touch sensitivity. If this might be the case with you, it is suitable to opt for a smartwatch with buttons. Some people prefer swiping, while some will find pressing a button more comfortable.
Notifications and Alerts – Smartwatches should be able to track your fitness, and heart rate, and should be able to discreetly buzz in the case of incoming calls, texts, or social media alerts.
10 Cheap Smartwatches To Buy When You Are On A Tight Budget
The Willful SW018 Bluetooth Smartwatch is one of the most affordable ones on this list. It is compatible with both Android and iPhone users and can connect seamlessly to both smartphones via Bluetooth.
The Willful SW018 Bluetooth Smartwatch is durable and waterproof and can be worn while you are busy in the kitchen, taking a shower, a swim, or diving underwater.
The screen is scratch-resistant and High Definition for easy viewing. The watch also features an ergonomic watch profile with an aluminum bezel meant for aircraft.
The Willful SW018 Bluetooth Smartwatch can make and connect to calls, check texts/ WhatsApp, and has interactable connectivity to Facebook and Twitter. It also features a heart rate monitor, pedometer, and sleep rate monitor, as well as drink and sedentary functions.
Key features:
Waterproof
Scratch-resistant
Activity tracker
---
Fantastic, no-nonsense, budget-friendly smartwatch are some of the words used to describe the Amazfit Bip Smartwatch.
The low-cost, no-frills design and pattern of this smartwatch from Amazfit by Huami is ideal for fitness enthusiasts who like to track their daily progress, check their calories burnt, and count the steps and cardio they have done throughout the day. Active users will benefit from the remarkably accurate readings that this watch provides.
The Amazfit Bip Smartwatch is compatible with iOS and Android devices and can immediately sync all the data that you need for your Apps to function efficiently. You can wirelessly sync all the fitness metrics through the Mi-Fit App that comes with this smartwatch. Additionally, it is water-resistant, and dust-proof, has an optical heart rate monitor, built-in GPS, unique sports modes, and a sleep tracker, and the internal battery can last up to 25 – 30 days.
Key features:
Android and iOS compatible
Mi-Fit App
Internal battery life at 25 – 30 days
---
The Garmin Vívosmart HR is a fabulous no-frills hardworking smartwatch with fitness functionalities. This smartwatch doubles up as a fitness tracker with a detailed analysis of the steps taken, distance covered, and heart rate.
Additionally, it has an alarm clock, with text alerts, WhatsApp beeps, email, social media, and calendar alerts. It also has a vibration alert for when you have been stationary for too long.
The movement bar helps you keep track of your movement the entire day. The integrated barometric altimeter alert also enables you to track the stairs taken and measures the intensity of your workouts.
The Garmin Vívosmart HR can be integrated with the MyFitnessPal App available through Google Play Store and the iOS App Store. This feature helps track calories consumed against calories burned. The battery life is good and can last 5 days of continuous live tracking. For other great tech, items see our guide on drawing tablets.
Key features:
Vibration Alert and Movement Bar
5-days battery life
Built-in Fitness Tracker
---
The Pebble Time Smartwatch is an affordable mid-variant in smartwatches and has a simplistic and minimalist design to it. The always-on reflect screen gets dimmer in direct sunlight but is still viewable.
It is water-resistant and can easily be worn under the shower. The Pebble Time Smartwatch is compatible with iOS and Android smartphones and can easily be synced.
This watch also has plenty of watch faces and comes with an excellent sized inbuilt storage for various Apps. The battery life is good, and additionally, the watch comes with its own fitness trackers.
Key features:
Water-resistant
iOS and Android compatible
Plenty of watch faces
---
The sleek and durable ASUS ZenWatch 2 Smartwatch is made with impressive features. The interchangeable straps are available in orange leather, red gold case, gunmetal grey straps and case, and silver metal straps and case.
The ASUS face designer software in the ASUS ZenWatch 2 Smartwatch can be used to change the face of the smartwatch to any screen face that you prefer.
The ASUS HyperCharge technology helps this smartwatch change over 60% in just 15 minutes.
The ASUS ZenWatch 2 Smartwatch further features an incredible activity tracker and a built-in pedometer for step-counting activities. The face is a touch screen and is made from Corning Gorilla Glass 3 which makes it extremely durable and water-resistant in the shower. See our guide on the amazing bookshelf speakers for under $1000 for other great tech items.
Key features:
The Garmin Forerunner 35 has its own Operating System (OS) and is a fantastic new entry into the smartwatch market. In a short period, Garmin has made quite a mark with its easy-to-use smartwatches.
The Garmin Forerunner 35 is meant for athletic users and for an entry-level smartwatch has some outstanding features. It has dedicated tracking modes for cycling and running, a built-in GPS, and an optical heart rate monitor.
The Garmin Forerunner 35 also has a vibration notification alert for users who do not like to be disturbed during their workouts.
The Garmin Forerunner 35 additionally offers insights, goals, and community challenges while simultaneously uploading all your fitness data to a secure online database. The colour screen on this smartwatch is easy to view even under harsh sunlight. See our guide on liquid CPU coolers for other cool tech stuff.
Key features:
Automatic upload of data
Dedicated tracking modes for running and cycling
Meant for athletic users
---
The trendy Mobvoi Ticwatch E is a super affordable, fantastic smartwatch from the Chinese manufacturer Mobvoi.
It costs lesser than some high-end fitness trackers and does an equally good job as most of them. The Mobvoi Ticwatch E is fully compatible with the Android Wear 2.0 functionality system and can be used with several useful Apps.
It also comes inbuilt with Google Assistant to help you ask questions, find directions, set reminders, and follow your voice commands for differing functions.
The battery life is of decent quality, but first-time users will have to charge it for a minimum of 2 hours before use. The Mobvoi Ticwatch E has a built-in heart rate monitor and fitness tracker. It also tracks your runs, cardio, strength training, and calories with Google Fit.
Key features:
Android Wear 2.0 functionality
Inbuilt Google Assistant
Sync with Google Fit
---
The Martian Watches Notifier Smartwatch is a fabulous entry to this list. It has a plethora of functions and is still in an affordable price range.
This watch is unique in having a classic analog face dial with a 1.5" graphic OLED display. The battery on this watch lasts for 6 days, and it comes with interchangeable bands.
You can use the Martian Watches Notifier Smartwatch has a camera remote control and tap the glass to recall notifications. You can read text messages while being connected to your smartphone via Bluetooth. With accessibility to all your apps, you can also read your text messages and see incoming and outgoing calls.
Key features:
Affordable price
Analog and smartwatch
Read text messages
---
The Fitbit Blaze is one of our personal favourites on this list. It has a connected GPS to map your routes and see all your traffic spots in one place.
It comes with a PurePulse Heart Rate Monitor that is unique to Fitbit. With the Multi-Sport feature in the Fitbit App, you can select which sports activity you would like the Fitbit to track including cardio, biking, and running. All these trackers work in real-time to give you updated analysis after each run or exercise.
The Fitbit Blaze also comes with a SmartTrack feature that helps it to automatically recognize and record your exercises for you. If you forget to record a workout, the SmartTrack would still monitor it closely and give you credit. Additionally, you can select multi-faceted clock faces, display images and screens, activate auto-sleep options, and keep silent alarms.
Key features:
Multi-Sport functionality
SmartTrack
Fitbit App
---
The Samsung Gear Sport Smartwatch helps you keep track of your daily physical fitness and is compatible with the Android and iOS operating systems.
It can track your daily activity, heart rate steps taken, calories burned, and sleep quality. Water resistant up to 50 meters, you can easily go swimming, snorkeling, and standing under the shower with this smartwatch.
The Samsung Gear Sport Smartwatch also has a superior AMOLED display screen to display texts, phone calls, social media alerts, and activity statistics.
The built-in GPS helps you map your running schedule and also enables you to avoid traffic-congested routes during travel. The Samsung Gear Sport Smartwatch, additionally, comes with the S Health App to set goals, challenge others, check various leadership boards, and share results.
You can sync this smartwatch with Spotify to access your favourite songs, and you also purchase Bluetooth headphones to go with this. If you're planning to change phones too and need a sim card adapter, see our guide.
Key features:
Daily fitness tracker
Water resistant up to 50 meters
S Health App
---
Closing Thoughts
With their usefulness, efficiency, and features, most inexpensive smartwatches nowadays make your life a lot simpler. Most smartwatches nowadays can tell the time, answer phone calls with built-in microphones, display text messages and WhatsApp chats, measure your heart rate, and track your daily physical activity levels. Some also include water-resistant characteristics that last up to half an hour in water. I hope you enjoyed this post on some of the most cheap smartwatches available.