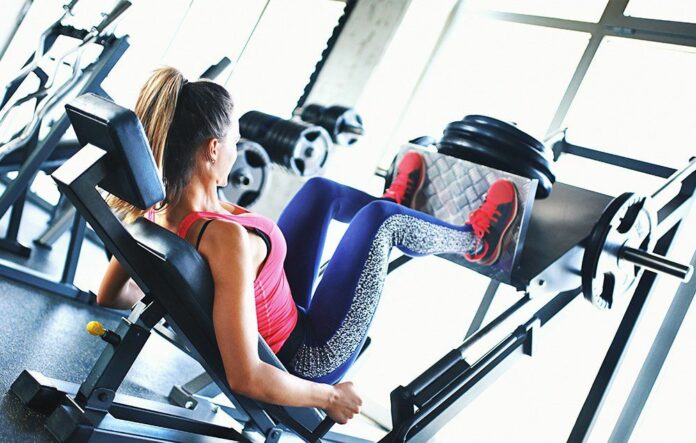 Buyers Guide for Leg Press Machine
If you want to strengthen your leg muscles and want to get more endurance, then a leg press machine is best for you. Several leg presses can help you perform several tasks by improving your leg strength as well as overall physical performance. Leg press machines are great for gyms or homes. However, the most daunting task is to find an efficient leg press machine that is durable, reliable, compact, and convenient.
 Significant Things to Look for While Buying a Leg Press Machine
Leg press machines are expensive pieces of workout equipment. It is essential to look at key features as well as correct models.
There is not a significant difference between the horizontal leg press machine and a vertical leg press machine. Most users prefer vertical leg presses for home use since they offer versatility in workouts. Vertical leg press machines help in saving space and are best for secure storage and retrieval. However, horizontal leg press machines are harder to use and store. These machines force you to lift your bodyweight straight into the air. If you have a high level of endurance and exercise regularly, you could opt for this variant. Depending upon your level of need, you need to decide whether you want to use a horizontal leg press machine or a vertical leg press machine.
The weight limit depends entirely upon your fitness level. It will help if you consider your fitness level or level that you want to achieve, before finalizing on a variant. For beginners, it ideal to use a leg press machine that can hold up to 500 pounds or 600 pounds. However, experts may opt for leg press machines that can hold up to 1000 pounds of weight. Depending on the weight-bearing capacity, the machine can be cheaper or more expensive since the materials used in the construction would need to be sturdy enough to bear higher weights.
Usually, there are two main types of leg press machines. One type of leg press machine uses weight plates for resistance, and the other uses mechanical resistance. If you are a novice, then machine resistance leg presses can cost you more. However, these leg press machines are easy to use as these are adjustable and come with removable plates as per your individual needs. Plated leg press machines are cheaper than machine-resistance ones. However, you would have to spend additional on purchasing different weights and adjusting them manually. Before finalizing a leg press machine, you should consider the type of machine that you would find most handy during a workout.
Size is crucial when considering a home leg press machine. Since gyms have a lot of space, and the machines are used by multiple people, a large-sized machine is ideal. Home machines need to be compact and adjustable to save space. When you are seeking a proficient leg press machine, you should consider the adjustability. Footpads, backrest, and supports should be flexible.
Versatility in exercise is crucial when finalizing a leg press machine. You should not purchase a machine that has a single-use. It should enable performing different tasks like calf raises, back squats, pushups, and more. Versatility in exercise options and multiple uses should be your aim during your selection process.
Efficient Tips and Safety Measures to Use a Leg Press Machine
It is not difficult to use a leg press machine. However, you need to follow some practical tips that can protect you from harm and accidents. One crucial factor to consider is that leg press machines already have some weight without adding additional resistance. Irrespective of the other weights you rack on, you should remember that the machine also has its own weighted resistance. Here are some useful tips that you can consider while using leg press machines.
Sit down on rest your back straight against the backrest firmly to use the leg press machine.
Place your feet at shoulder-width on the footpads and then extend your legs till they are fully extended.
When you are pushing weight, you need to make sure that you are exerting pressure and strain on the heels of your feet and your quadriceps. If you feel pain or pressure in any other parts of your body, please stop the exercise immediately and contact a professional trainer and doctor.
It is essential to ensure that your knees are well-locked during extensions to avoid injuries and knee-strain.
Once your legs are fully extended, you need to lower your legs towards your torso slowly. It would help if you made sure that the process is slow because contracting faster can cause injury and make you lose control of the machine.
It is useful to ensure that the safety click is adequately locked when you are done using the machine. Children and pets may come in contact with the machine and injure themselves grievously.
Back and knee injuries are common when using leg presses, so you need to use them safely as per the instructions of the doctor or personal trainer.
Practical Benefits of Buying a Leg Press Machine
Money Saver: Buying a leg press machine can help save money that you spend on a gym membership. Many companies manufacture leg press machines with a good warranty. High-quality gym equipment at home can help you to save money while strengthening your leg muscles.
Saves Time: Most people prefer having exercise equipment at home to save time and energy. Traveling to the gym, paying for a membership, and taking care of the gym timings can be tedious. Buying a leg press machine for the home will save you time and effort in the long term. When you go to the gym, then you have to prepare a well-planned schedule and adhere to the gym hours. Having a machine at home affords you the flexibility of tailoring your workout schedule according to your time constraints. Since many people prefer working out at night, having a leg press machine at home is ideal.
Multiple Compound Exercises: You can find various leg press machines that support hack squats. It is efficient to buy a leg press machine because you can switch between two practical lower body exercises even in limited space. It is not easy to find a commercial gym along with a squat hack machine. A good quality machine will enable you to perform compound exercises like hack squats and leg presses efficiently. Leg press exercises help target the vastus medialis (inside upper leg muscles). When you complete these two exercises (leg press and hack squats) as part of the same leg workout, you are targeting the glutes, quads, hamstrings, and calves.
Perfect Fit: Many commercial gyms only provide access to one kind of leg press machine. Leg press machines for the home have a wide range of adjustable features like back support as well as locking pins. Moreover, you can choose between horizontal or vertical leg press machines, levers, cables, and designs. There are many features of leg press machines that can help you remain physically fit by following useful safety tips and measures. You can select the perfect machine based on your workout preference, style of exercise, intensity, and endurance level.
While buying a leg press machine, you need to make sure that it has an adjustable back support. Back support is crucial to protect your upper body, torso, and balance. The footpads and bars should also be firm and secure to ensure you are safe at all times and saved from any resultant injuries.
Closing Thoughts
While getting a leg-press machine at home is like turning your home into a mini-gym. These lege-press machines are so useful in building your muscle mass, and body stamina and burning your extra calories. What more can you expect from a regular workout session that has the ability to keep you fit and fine?
The only issue is that people think that these leg-press machines are out of their budget. Naturally, the compact version of the gym leg-press machine is costly because of the extra brain and engineering invested in its development. But if you think in the long run this compact leg-press machine proves to be a one-time worthy investment as compared to the monthly expenses of the gym and workout essentials.